Welcome to
The Sanctuary Network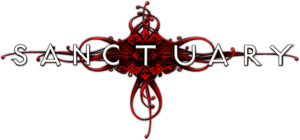 Started in September 2008, this Fandom wikia is the collaborative Sanctuary info source that anyone can edit. We're an encyclopedia run and maintained by people just like you! Created by fans, for fans, this community is dedicated to building a comprehensive and informative guide for the hit web and television series, Sanctuary. We are currently editing over 1,124 articles, and 2,019 files. You can to get started!

Want to share your knowledge or see something that needs fixing or added to? Sign up for a free account and start editing today! Every contribution is openly welcomed and greatly appreciated by all of our fellow Fandom members and readers who love and want to learn more about Sanctuary.
About the Show
"Stem cells, gene therapy, transplants, cloning; The very meaning of the word "humanity" changes daily in the modern world. But there is a darker side to the evolution of mankind, a truth only a few brave souls are willing to face: There are monsters loose in the world. And they are the key to the future of our race."
Sanctuary follows the adventures of the beautiful, enigmatic and always surprising Dr. Helen Magnus, a brilliant scientist who holds the secrets of a clandestine population that she calls "abnormals" — a group of strange and sometimes terrifying beings that hide among humans. Along with her new recruit, forensic psychiatrist Dr. Will Zimmerman, her quirky tech wiz Henry Foss and her fearless daughter Ashley, Dr. Magnus seeks to protect this threatened phenomena as well as unlock the mysteries behind their existence. Learn More...
"Even the things that go bump in the night need protection"
Characters
Wallpapers and Logos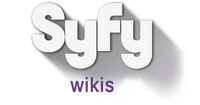 ● Sanctuary News ●
Current Status
Visit the Season 5 article page for in-depth series cancellation information and the latest news updates involving the Sanctuary IP.

May 2012
Syfy cancels Sanctuary.

December 2011
Season 4 is concluded with the airing of Episode 4x13 - "Sanctuary for None, Part II".

October 2011
Season 4 has premiered. New episodes of Sanctuary are coming every Friday.
This page helps you stay up to date with what's happening on the wiki.
Blogs
Today (August 3rd, 2021) I had noticed that the "Discuss" tab in the top navigation bar was missing. I reached out to Fandom Support and they returned/enabled the feature.
I wanted to have this feature be available as its a centralized social page wh…
On July 23rd, 2021 I reached out to Fandom Support and requested for the Achievement feature to be enabled. I thought it would be something fun to have for everyone to help track and reward their editing progress.
Unfortunately, achievements are not …
As of this morning (August 2nd, 2021), I have received a dropdown notification informing me that the Legacy design (Oasis skin) will soon be retired as the new FandomDesktop experience has now reached full rollout.
For readers, this will not particul…