Welcome to
The Sanctuary Network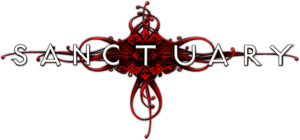 Started in September 2008, this Fandom wikia is the collaborative Sanctuary info source that anyone can edit. We're an encyclopedia run and maintained by people just like you! Created by fans, for fans, this community is dedicated to building a comprehensive and informative guide for the hit web and television series, Sanctuary. We are currently editing over 939 articles, and 2,013 files. You can click here to get started!

Want to share your knowledge or see something that needs fixing or added to? Sign up for a free account and start editing today! Every contribution is openly welcomed and greatly appreciated by all of our fellow Fandom members and readers who love and want to learn more about Sanctuary.
About the Show
"Stem cells, gene therapy, transplants, cloning; The very meaning of the word "humanity" changes daily in the modern world. But there is a darker side to the evolution of mankind, a truth only a few brave souls are willing to face: There are monsters loose in the world. And they are the key to the future of our race."
Sanctuary follows the adventures of the beautiful, enigmatic and always surprising Dr. Helen Magnus, a brilliant scientist who holds the secrets of a clandestine population that she calls "Abnormals" — a group of strange and sometimes terrifying beings that hide among humans. Along with her new recruit, forensic psychiatrist Dr. Will Zimmerman, her quirky tech wiz Henry Foss and her fearless daughter Ashley, Dr. Magnus seeks to protect this threatened phenomena as well as unlock the mysteries behind their existence. Learn More...
"Even the things that go bump in the night need protection"
Characters
Wallpapers and Logos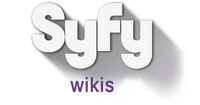 May 2012
December 2011
October 2011
Season 4 has premiered. New episodes of Sanctuary are coming every friday.
Sanctuary on the Web
[

edit

]  
URLs For This Site
Blogs
This morning I was given the opportunity by Fandom to opt-in to their new FandomDesktop experience as a Spring test run. This is a new phase of Fandom that's rolling out as part of their Unified Community Platform (UCP) migration process. The first …
Community content is available under
CC-BY-SA
unless otherwise noted.