About the Show
"Stem cells, gene therapy, transplants, cloning; The very meaning of the word "humanity" changes daily in the modern world. But there is a darker side to the evolution of mankind, a truth only a few brave souls are willing to face: There are monsters loose in the world. And they are the key to the future of our race."
Sanctuary follows the adventures of the beautiful, enigmatic and always surprising Dr. Helen Magnus, a brilliant scientist who holds the secrets of a clandestine population that she calls "Abnormals" — a group of strange and sometimes terrifying beings that hide among humans. Along with her new recruit, forensic psychiatrist Dr. Will Zimmerman, her quirky tech wiz Henry Foss and her fearless daughter Ashley, Dr. Magnus seeks to protect this threatened phenomena as well as unlock the mysteries behind their existence. Learn More...
"Even the things that go bump in the night need protection"
Characters
Wallpapers and Logos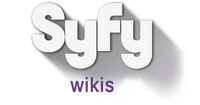 May 2012
December 2011
October 2011
Season 4 has premiered. New episodes of Sanctuary are coming every friday.
Sanctuary on the Web
[

edit

]  
URLs For This Site
Blogs
Since around the past half year or so ago, I have known about Wikipedia / Fandom migrating over to a new unified software platform. For the past few weeks I was notified that this wiki in particular would also be migrating. As of roughly 10:30pm ton…
Community content is available under
CC-BY-SA
unless otherwise noted.